Easy Bulk Recharges, Anytime
Automate data and airtime top-ups with Biya Business
Get started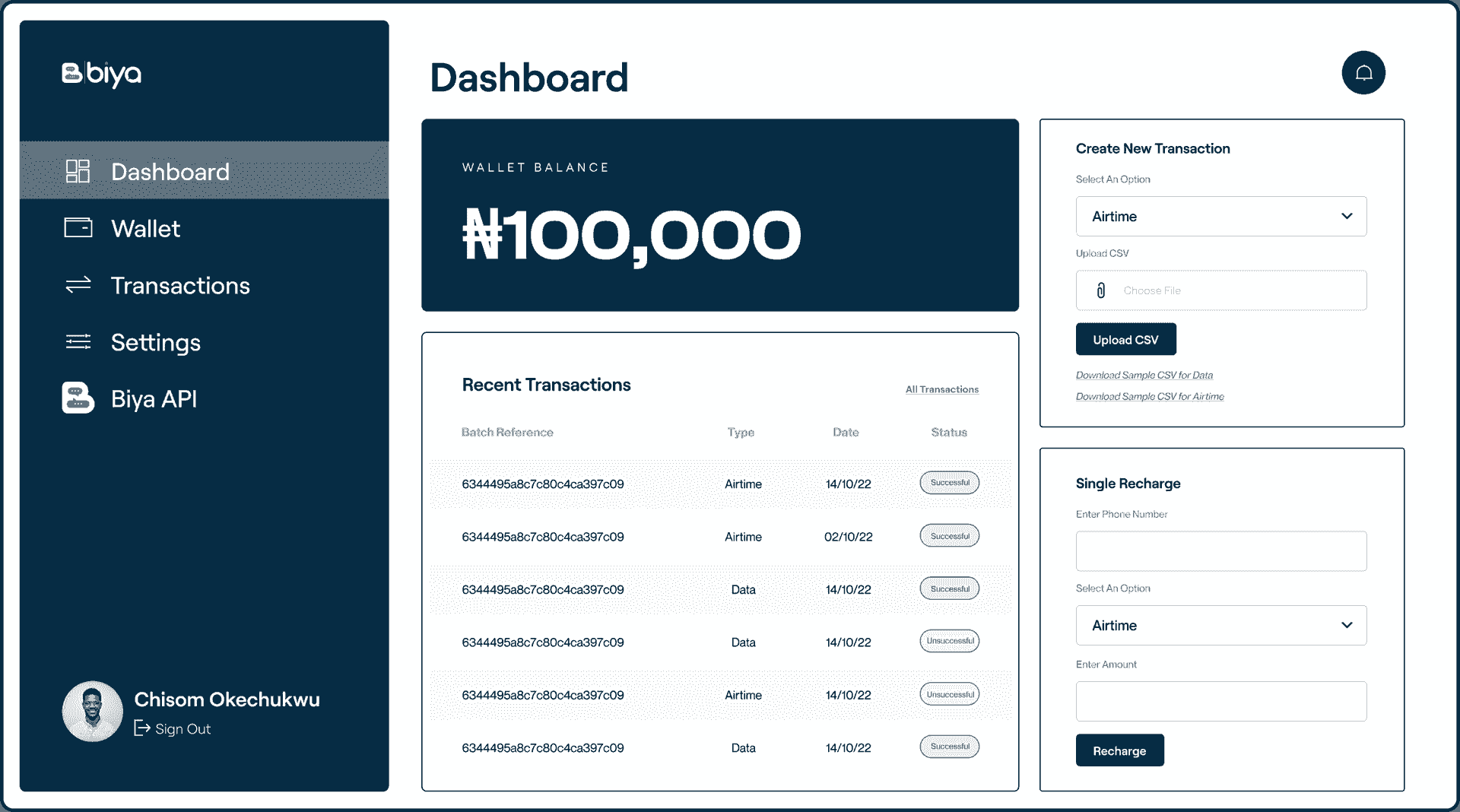 Need help keeping your business lines running?
That's where Biya Business comes in.
Upload CSV
Upload all numbers you want to recharge to Biya
coming soon
Schedule Recharges
Set up automatic recharges for your upload
Track Your Spend
Keep track of how much you spend on biya
All your recharges in one place
No need to go to a physical office or join a long queue before your bills are paid. Join the community of Biya users who pay their bills easily and stress free simply by chatting.
Get started